Financial difficulties are unpredictable and sometimes, unexpected expenses can come out of nowhere to catch you off guard. It could be the middle of the night or the early hours of the morning, and you may find yourself unprepared. This is where 24/7 loans can help. At Viva Payday Loans, we are proud to offer a lender-finder service that allows you to apply for a loan at any time of the day or week, and we strive to consider your application as quickly as possible. This means that you can apply online at a time that suits you or whenever an emergency happens, and we will process it as soon as we can.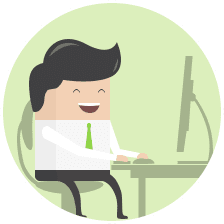 1. Fill in our 2 minute application form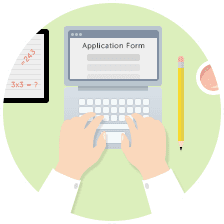 2. Confirm loan terms with your lender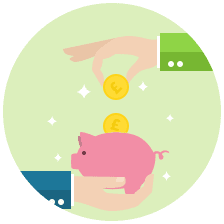 3. Collect your loan
*Approval by the lender is subject to credit and affordability checks
What Are 24/7 Loans?
The term '24/7 loans' simply refers to the fact that you can apply for instant cash loans 24/7 on our website. Whether it is the dead of night or the middle of the afternoon, you are able to submit an application online and receive a decision quickly. During working hours, we aim to find suitable lenders and provide a lending decision within 2 minutes of processing, and for out of hours applications, they are our top priority for the next day. We ensure that all 24 hour loans applications are considered and aim to have a solution as quickly as we can.
What Type Of 24/7 Loans Are Available?
Our 24/7 loans online application form covers a huge variety of loans, depending on your personal situation, including payday loans and no credit check loans. The way our 24 hour loans work begins with the borrower selecting the amount of money that they need to borrow, from $100 to $5,000, which covers short term loans, all the way through to longer term loans. Applicants can also select the length of time that they need to borrow the money for and see the figures on screen before they send their application.
Can I Apply For 24/7 Loans In Australia With Bad Credit?
At Viva Payday Loans, we consider all 24/7 loans online applications, even those with bad credit scores. Usually, if you have bad credit, mainstream loan channels like banks or credit card companies are unable to service your loan requirements. However, lenders take an applicant's affordability into account, rather than looking at their previous years of credit. This will involve looking at current income, recent credit behaviour and essential spending, and disregarding extensive credit history.
As expected, the risk is higher for the lender of bad credit loans compared to lenders that require a credit check on every application, the applicable interest rates and charges may be slightly higher. However, these fees are regulated as per the requirements set by ASIC, but if you are worried about your financial status impacting your loan application, please contact us for more help.
Note: Viva Payday Loans do not perform a credit check, however, the lender you are referred to may conduct a full or partial credit check as part of their assessment policy. Viva Payday Loans has no control over the assessment of applications.
Am I Eligible For Instant Cash Loans Online 24/7 Australia?
Before applying for instant cash loans online 24×7 for an emergency, it is crucial to make sure that you are eligible to apply first. For 24/7 loans in Australia, you are required to be an Australian citizen and be 18 years of age or older. You must also have a regular source of income, either from part time or full time employment, benefits or property interests and show no record of bankruptcy in the past 6 months.
If you meet all of the criteria, you may be eligible for instant cash loans online 24/7 Australia with our lenders. If you are worried that you do not meet this criteria and may find it difficult with repaying your loan, please contact us before submitting your application form.
Our 24/7 instant cash loans for bad credit are there for you at all times, whether your boiler breaks during a chilly morning or your car needs emergency repairs after an accident in the night. If you need any more help with 24/7 loans in Australia or would like to discuss your financial position and potential options, please do not hesitate to contact us.
24/7 Loans FAQs
What Are 24/7 Loans?

24 hour loans are loan applications that can be submitted and processed at any time of the day. Viva Payday Loans is available online 24/7, so we are able to take applications throughout the day, including the middle of the night.

How Long Does Processing Take?

During working hours, we aim to have a lending decision within 2 minutes of your application. From that point, we will contact you to discuss the next steps, which will include finding the perfect lender for you. For applications submitted outside of working hours, we will make them a top priority for the next working day and process each application to get back to borrowers as quickly as possible. While you can apply for instant cash loans 24/7 online, we may not get back to you right away if you submit during the night, but we will respond when we can.

How Quickly Are 24 Hour Loans Processed If I Apply Over The Weekend?

If you are short on cash and need it over the weekend, it may be difficult to get the funds to you. If you apply with Viva Payday Loans through our online application form, the earliest that lenders may be able to transfer your cash is the next working day. To avoid disappointment, you can use an in-store lender or alternatives to 24/7 loans online, such as personal borrowing.

What Are The Advantages & Disadvantages Of 24/7 Loans In Australia?

24/7 loans are great for their quick turnaround, depending on how you apply. While we cannot guarantee same day lending with every application, we aim to find you a lender as soon as possible, who may be able to have the cash transferred to your bank account in a timely manner. 24/7 loans also have an easy application process and with our online form, you will only need to take 2 minutes out of your day to apply!

The only disadvantages that come along with 24/7 loans online are those that are attached to the type of loan you are applying for. For example, for larger amounts of money over a longer term, you may face higher APRs, or for payday loans, you might find it difficult to repay in one lump sum.