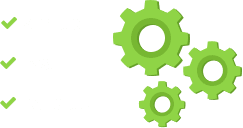 How it Works!
Getting a payday loan should be simple, not difficult and lengthy! Viva Payday Loans makes getting your finance quick and easy.
Read our section on how our process works, and be on your way to get a loan in just a few minutes!
Get a Quick Quote!
If you're short of cash, the last thing that you want to be doing is waiting around for a decision.
Viva Payday Loans queries our panel and provides you with a suitable route for your loan within just a few minutes.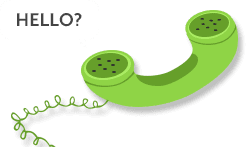 Support Service
Have questions? Allow the support from Viva Payday Loans to help you out quickly. We're open throughout the following hours:
Opening Hours
Mon – Fri: 08:00 – 22:00
Sat & Sun: 09:00 – 22:00
Viva Payday Loans specialize in payday loans in Australia, ensuring that we process every application to find the perfect lender for all of our applicants. We are a lender-finder service that works with over 15+ lenders who offer a range of loans for your financial situation, making us a trusted payday loans service that you can count on to find the best solutions for you.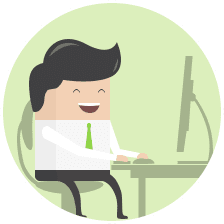 1. Fill in our 2 minute application form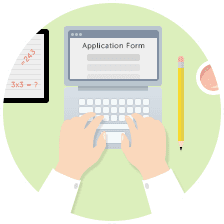 2. Confirm loan terms with your lender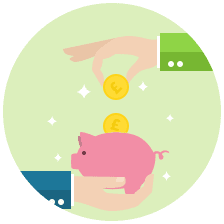 3. Collect your loan
*Approval by the lender is subject to credit and affordability checks
About Viva Payday Loans
Payday loans in Australia help Aussies make ends meet and lead comfortable lives in trying financial times. We've all been there. The end of the month is looming! The kids need new clothes; the car is making a suspicious sound leading you to believe it needs repairs, and despite all your efforts to cut back on your diet, the fridge is void of healthy food options! It seems that the only way to solve these issues is with money – money you don't have! What's the solution? A payday loan via Viva Payday Loans!
At Viva Payday Loans, we believe our job is to keep instant payday loans Australia simple and convenient for every Australian. Whether you're hunting the market for urgent payday loans or have your heart set on finding out if guaranteed payday loans no matter what Australia really exist, you will find all the answers right here at Viva Payday Loans. While we aren't a lender, we offer a free loan-finder service to all who want access to the best payday loans Australia to suit their specific financial situation. And while we cannot guarantee payday loans no credit check instant approval*, our quick-to-apply-for and quick-to-pay-out alternatives are well worth your time and attention.
What Are Payday Loans & How Do They Work?
If you're scouring the market for a payday loan, you'll benefit from understanding what the best payday loans Australia are all about. Most Aussies have interest in getting guaranteed payday loans no matter what Australia, and while this is not something that can be guaranteed at Viva Payday Loans, we're your best bet at finding the best loan for you.
The best payday loans Australia acquired through Vivapaydayloans.com.au work just like a payday loan or emergency cash loan. In short, a payday loan is an amount of money that is paid out as a lump sum. When you pay it back, your monthly instalment will include interest. Fees on loans are governed by Australian laws, of course, which means that you won't be charged interest on loans of up to $2000. Instead, you can expect an establishment fee and monthly service charge. Interest on loans over $2000 can be anything up to 48%.
There's a very simple loan model attached to instant payday loans Australia at Viva Payday Loans. First, the borrower indicates how much they wish to borrow and for how long. Then, they complete a quick and easy online application for a payday loan. The system is automated and will quickly let the borrower know if they qualify for a loan, and if they do, lenders will be at the ready, waiting for them to indicate if they wish to go ahead. When you get the outcome, which is usually within 2 minutes, you're not guaranteed payday loans no matter what Australia. Instead, the loan is pre-approved, subject to further checks by the lender/broker offering the deal. Once everything is confirmed and set in place, the cash is sent to you in as little as 60 minutes.
Types Of Instant Payday Loan Available Via Viva Payday Loans
Payday Loans Online
In the past, getting instant payday loans online was a concept unfathomable to most people. If you wanted a payday loan, you had to head down to the local bank and make an official application. A lot has changed since then! Nowadays, you can access a wide array of payday loan options with the click of a button. That's what you can expect when using Viva Payday Loans as your official loan-finder service.
The entire application process is 100% online. No phone calls or faxes are required, and you won't have to leave your office or home. You simply need an internet-connected device (mobile phone, laptop, tablet or similar) and a few minutes of free time to apply for a payday loan. Loans range from $100 to $5000, with 3 to 24 months to pay.
Payday Loans for Bad Credit Instant Approval Alternatives
If you find that the amount of time you're spending online hunting for payday loans for bad credit instant approval is mounting up, it's time to consider the alternatives. While Viva Payday Loans cannot guarantee you will receive a loan just because you apply for it and cannot ensure an instant approval or payout, they offer quick payday loans that check all the boxes when it comes to speedy processing and quick payouts.
For starters, all lenders carry out credit checks, but that doesn't mean bad credit borrowers shouldn't apply. In fact, many lenders will extend small loans to borrowers with less than perfect credit scores if they are handling their finances well and can afford the actual loan (of course, this is up to the lender and subject to certain verifications).
And that's where Vivapaydayloans.com.au comes in. We provide borrowers with a loan-matching service that puts you in touch with lenders willing to help those with less than stellar credit scores. The lenders on the panel are also well-versed in the urgency of instant payday loans and do a great job of paying most loans out within 60 minutes (or a max of 24 hours). When you submit an application, the result is almost instant! It takes just two minutes to get pre-approved for a loan, and then when you take it further with the lender/broker, you can confirm if the loan will be approved and paid out.
Urgent Payday Loans – Same-Day Payday Loans
Needing cash in a hurry is no joke. It's tricky to afford monthly expenses in a regular month. Throw an unexpected expense or an emergency into the mix, and suddenly you're floundering for extra cash! This is where urgent payday loans via Viva Payday Loans come in handy. Urgent payday loans can be applied for in a matter of minutes, provide pre-approval in as little as just two minutes and disburse funds in as little as 60 minutes from when the loan is approved.
Same day loans payday options are designed to be quick, but they have a lot more on offer too. For starters, you can choose to loan any amount between $100 and $5000 with 3 to 24 months to pay. Interest is standard, with lenders charging no interest on loans up to $2000 and up to 48% interest on loans above $2000. On no-interest urgent payday loans, you can expect to pay a 20% establishment fee and monthly service charges of 4%. Applying for urgent payday loans is quick and easy. Select how much you wish to borrow, and then fill in the quick and easy application form. That's it!
Payday Loans for Bad Credit
It's not uncommon for the average cash-strapped Aussie to spend hours hunting for payday loans for bad credit instant approval. That's because it's pretty standard to have a less-than-perfect credit score nowadays. We're all human and just trying our best, but sometimes credit scores can be a pain in the neck! If your score is less than perfect, you may avoid online loan applications when there's no reason to. Many lenders on the Viva Payday Loans panel assist borrowers with bad credit. While pre-approvals are provided within 2 minutes, the lender must do further checks before the loan is 100% approved and processed. Much like urgent payday loans, loans for bad credit at Viva Payday Loans range from $100 to $5000 with 2 to 24 months to pay.
Payday Loans Centrelink
Government benefits are always a tricky subject regarding finances. Some banks and financial institutions will balk at the idea of approving a loan if you're on benefits, but that's a generalisation. Not all lenders feel the same, and when using a loan-finder service such as Viva Payday Loans, you can be matched with lenders most likely to provide payday loans Centrelink.
Payday loans Centrelink of $100 to $5000 are available via the Vivapaydayloans.com.au platform, with interest of up to 48% if you elect to borrow more than $2000. Of course, there is zero interest on loans of up to $2000. What's the catch? Well, while there's no "catch" as such, borrowers on Centrelink benefits can only apply for an instant payday loan with Viva Payday Loans if the total amount of their benefits comes to no more than 50% of their income. Of course, to get quick payday loans online while receiving Centrelink benefits, you must also meet the other eligibility requirements, which you can find listed a little further down!
Unsecured Payday Loans
In a world where nothing is guaranteed, you may expect lenders to require some form of collateral to secure your loan, especially if it's the first time you're borrowing from them, you might think you need a secured loan. This is not always the case. In fact, most of the 15+ lenders on the Viva Payday Loans panel require no collateral and take on the risk by offering unsecured payday loans to the market. This means that you can apply for a loan and don't need to offer your car, home, or family heirlooms to secure the loan. One thing to remember, though, is that unsecured loans that are provided online with minimal hassle usually come with higher interest attached than bank loans or loans that require collateral.
Applying for unsecured payday loans via Viva Payday Loans is as simple as 1, 2, 3, 4! Simply select the loan amount and term, complete the online application, review and sign the loan agreement, and get the cash into your bank account! That's it! You can choose from loan amounts that range from $100 to $5000 with 2 to 24 months to pay. And best of all, you won't be charged any interest if you keep the loan below $2000. You will then be charged an establishment fee and a small monthly service charge. However, if you're borrowing more than $2000, interest can get expensive (it can go up to 48%).
Features of Instant Payday Loans
Same Day Loans Payday Payout
One of the best things about quick payday loans through Viva Payday Loans is how quick loans are disbursed. While most lenders pay out loans within 60 minutes of approval, others may take a little longer – usually by the next business day. To ensure there are no delays, ensure that you apply early in the day and have all the supporting documents readily on hand.
0% Interest on Same Day Loans Payday
If you're not looking for hefty quick payday loans, you're in luck! You can get away with a loan with 0% interest if it is less than $2000. There are other fees to consider, though. Such as a 20% establishment fee and up to 4% monthly service charge that most lenders impose.
Increased Chance of Quick Payday Loan Approval
When applying for instant payday loans Australia with each lender you can think of, there's no guarantee that they will provide you with a suitable outcome. Then you run the risk of each lender carrying out a credit check on your name, which, as you know, isn't great for your credit profile. When using a loan-finder such as Viva Payday Loans, you apply only once, and lenders can indicate if they can assist you based on the information provided. This increases your chances of getting an approved loan and reduces the risk of multiple credit checks.
Quick And Easy Application Process
If you're currently shopping for quick payday loans no credit check instant approval* you're obviously in a hurry to get the cash you need. No credit check payday loans* are probably the most searched for loans online because borrowers imagine that they're quick and easy loans to get. While Viva Payday Loans cannot promise that lenders won't do a credit check or that the loan will be instantly approved, we can provide you with a quick and easy process. Gone are the days of gruelling loan applications and nail-biting approval periods. Now, applying for a loan with Viva Payday Loans is quick and easy. You can do everything online, from the initial selection of how much to loan to receiving the funds into your bank account and everything in between. If you've got 15 minutes to spare, you can select how much you need, choose the repayment period, complete the online application form and receive feedback – you may still have time for a cup of coffee!
Disclaimer: Whilst Viva Payday Loans doesn't check your credit, your credit may be checked by 1 or more of our lending partners and their third-party credit bureaus upon submission of your request, or at a later date. Further information can be found in our terms and conditions.
Advantages & Disadvantages of Viva Payday Loans Offers
When using Viva Payday Loans as your official loan-finder, you can expect the following pros and cons:
Advantages of No Credit Check Payday Loans*
60-minute payout from approval
100% online application
Easy-to-meet eligibility criteria
0% interest on loans up to $2000
Disadvantages of No Credit Check Payday Loans*
Interest charged on loans over $2000
Am I Eligible for a Payday Loan? Eligibility Criteria for Payday Loans
You're considered eligible to get a loan via Viva Payday Loans if you meet the following criteria:
You're 18 years old (at least)
Provide bank statements reflecting the last 90 days' transactions
You're a legal Australian citizen
Provide proof of earnings through payslips or otherwise
If you're on benefits, they cannot amount to more than 50% of your income
Application Process for an Instant Payday Loan
The easiest way to apply for a instant payday loan with Vivapaydayloans.com.au is by following these four simple steps. When you do, your loan request will be presented to a panel of 15+ lenders:
Step 1: Select the Loan Amount & Term
Using the sliders and drop-down menu, select how much you wish to borrow and how long you need to pay it back. Viva Payday Loans offers quick payday loans of $100 to $5000 with 3 to 24 months to pay. When you make your selection, a breakdown of your possible loan will be presented on the screen. This will show you how much you will pay back, including interest, and, when the final repayment date is.
Step 2: Complete the Online Application
If you are happy with the payday loan information presented, you can continue to fill out the online application form by clicking "Apply Now." A disclaimer will be presented to you, offering financial advice to ensure that you're making an educated decision by electing to apply for a loan. Read through it, and if you agree, click "Continue", and the application form will appear. Everything about the online application form is quick and easy. Simply follow the prompts to fill in your details and submit them.
Step 3: Set an Agreement in Place with the Lender
At this stage, if a lender or broker can supply the loan, it will be indicated (this takes less than 2 minutes). Much the same; if you cannot be assisted, you will find out at this stage. Lenders that can assist will require you to complete the process directly with them. Have your supporting documents handy, and be ready to discuss the terms and finer details of the loan with them. If you're in agreement, you will be provided with a loan contract to read through, sign, and return. Always read through all the terms and conditions before signing the payday loan agreement.
Step 4: Get the Cash
Once everything is in place, the lender/broker is happy with the furnished details, and your loan agreement is signed and returned, you simply have to kick back and relax while you wait for the cash to hit your bank account. Most payday loans are paid out within 1 hour of being approved, but there are instances where things take a little longer – up to 24 hours.
FAQ's
Are Payday Loans Legal and Available in All Six States?
Yes, you can get a loan in any of Australia's states. With our free loan-finder service, you're able to locate the best possible loan deal for you and your financial situation in any part of Australia.
What is the Average Interest Rate on a Payday Loan in Australia?
According to the Reserve Bank of Australia, when it comes to bank loans, the average variable interest rate on payday loan deals is 14.41%. That said, lenders and brokers offering payday loans online don't charge interest on loans up to $2000 and can charge interest anywhere up to 48% on loans of $2001 and more.
What is the Easiest Payday Loan to Get in Australia?
Using the Viva Payday Loans loan-finder service is the easiest way to get a payday loan in Australia. This is because just one application gets your loan request presented to 15+ leading lenders in the country. If one of the lenders can assist, they will finalise the deal with you directly. This saves time and effort and also ensures that there aren't multiple credit checks carried out on your name.
Can You Get a Loan On Centrelink?
If you're receiving regular monthly benefits from Centrelink, you're still eligible to get a loan as long as you're earning the minimum required by the lenders/brokers in question. You can also only apply for payday loans Centrelink via Vivapaydayloans.com if your benefits come to no more than 50% of your monthly income.
How Quickly Can I Get the Money From My Payday Loan?
When using Viva Payday Loans to find a loan that's right for you, you will have access to 15+ lenders on the panel. While lenders and brokers have similar requirements, each may vary in terms of their payouts. In general, loans acquired through Vivapaydayloans.com.au are paid out on the same day or within 60 minutes of the loan being approved. Some lenders take a little longer, and you can expect to have the money paid into your bank account by the next business day.
What Fees Will I Be Charged When Getting a Payday Loan via Viva Payday Loans?
Fees are a tricky subject and often come down to the lender/broker in question. That said, the Viva Payday Loans service is 100% free to the borrower. We won't charge you anything to match you with a lender. When setting a loan in place with the lender/broker, it is important to inquire about fees and charges. For starters, most payday loans of up to $2000 come with an establishment fee, which is often around 20% of the loan total. A 4% monthly service charge is then also levied. Loans higher than $2000 come with standard interest of anything up to 48%. Those aren't the only fees, though! Some lenders/brokers will charge you a penalty if you pay off the loan early or are late on a monthly instalment.
The operator of this website does not make any credit decisions. Independent, participating lenders that you might be matched with may perform credit checks with credit reporting bureaus or obtain consumer reports, typically through alternative providers, to determine credit worthiness, credit standing, and/or credit capacity. By submitting your information, you agree to allow participating lenders to verify your information and check your credit.